Anderson High School


Class Of 1962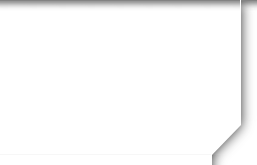 50 Year Reunion
Anderson High School Class of 1962 50th Year Reunion Information
The Main Event - Friday, October 5 at Receptions, 4450 Eastgate Boulevard, Cincinnati, OH 45245. The evening will begin at 7:00 p.m. with appetizers, followed by a delicious buffet dinner with beer, wine, and non-alcoholic drinks provided.
The Picnic - Saturday, October 6 at Forest's home in Williamsburg from 3:00 p.m. until 8:00 p.m. We'll be grilling and having dinner around 5:00 p.m.
For those looking for hotel accommodations, there are four hotels less than a mile from Receptions. They are:
Hampton Inn
858 Eastgate North Drive
Cincinnati, OH 45245
513-752-8584
Holiday Inn & Suites Eastgate
4501 Eastgate Boulevard
Cincinnati, OH 45245
513-943-5818
Fairfield Inn & Suites by Marriott
4521 Eastgate Boulevard
Cincinnati, OH 45245
513-947-9402
Comfort Inn & Suites
4421 Aicholtz Road
Cincinnati, OH 45245
513-947-0100
One of our classmates has notified us that when making her reservation at the Hampton Inn, she was told there were only a few rooms left, due to several weddings and a big car event being held in Owensville. So you might want to make your reservation as soon as possible.
The Main Event (Friday October 5 2012)
The Picnic (Saturday October 6 2012)